KEY FEATURES OF OUR WEIGHTED BAR/BODY BAR
Material and Construction: The weighted bar is made from a high-density paddle foam grip that prevents slipping and rolling. The iron inner core is solid and heavy. The weighted bar won't be bent after long-term use. The comfortable grip and solid inner core make the exercise easier. The heavy-duty end caps are non-slip.
Color and Size: The weighted bar has seven different weights and colors: 5lb, 8lb, 10lb, 12lb, 15lb, 20lb, and 25lb. You can choose the suitable bar weights according to the end cap. The end caps of the weighted bar were designed to protect the floor from damage and resist scuffing over time. The ergonomic 46'' length gives you a better work experience.
Versatile Weight Bar: You can do different exercises with our weighted bar, such as deadlift, lunge, calf raise, single-arm row, shoulder press, chest press bent-over row, overhead press, and squat. The weighted bar can be used at home, office, and gym. Easy to keep and use.
Body Exercise: The weighted bars for exercise can use with different fitness equipment, such as bench and bands. Working with the weighted bar helps you strengthen your core muscle and body. You can improve your balance and flexibility through continuous exercise.
The Weighted Bar / Body Bar is a steel bar covered with easy-grip rubber, which can be used in a variety of exercises including Pilates, aerobic training, yoga, strength training, etc.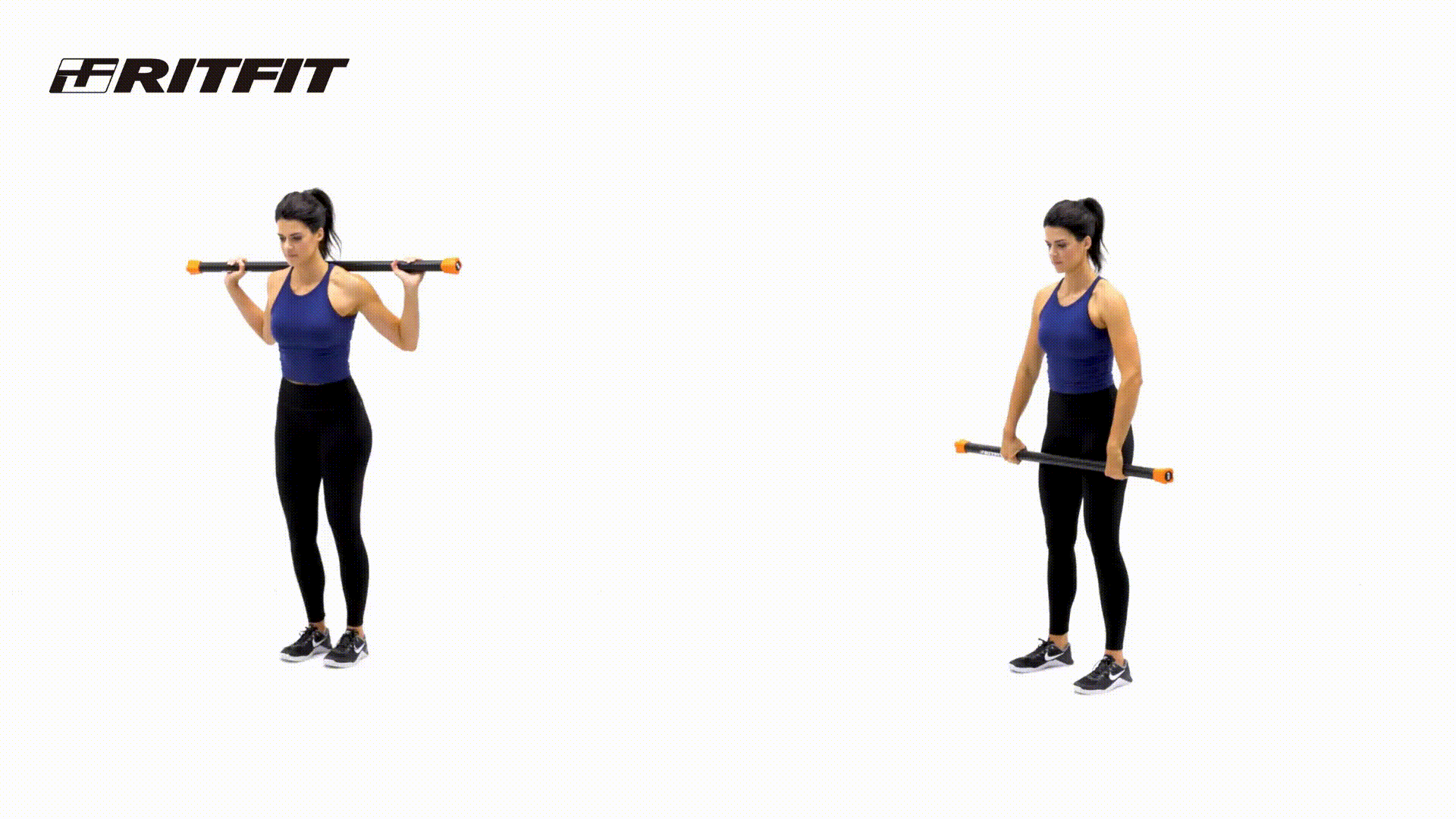 Exercising with the weighted bar helps build body mass and muscle definition. The weighted bar is also an excellent tool for sculpting and strengthening the core. The weighted bar is also effective for toning arms and legs.
Product: Weighted Bar / Workout Body Bar
Overall Length: 46''
Overall Diameter: 1.5''(5LB-15LB) 2.1''(20LB-25LB)
Material: Foam-padded steel
Color: Black with Color-Coded End Cap
Available Weights: 5,8,10,12,15,20&25LB