---
SMOOTH GRIP: Made of durable, high-quality PU leather and PP cotton material, the RitFit Wall Balls are soft and grippable. The exercise ball's large, ergonomic build makes it easy to throw, catch, and carry - even when sweaty.
FULL BODY WORKOUT: You can use this ball for overhead lunges, push-ups, bear crawls, Russian twists, squat throws, thrusters, air squats, sit-ups, and more! It's a great muscle toner and strengthener, and you'll love how it improves your athletic life.
NOT MEANT FOR SLAMMING: Use the wall ball for standard medicine ball exercise routines, throw against a wall or straight up to work out your core, and develop endurance. This ball is not meant for slam ball exercises.
DURABLE CONSTRUCTION: The wall ball comes with even weight distribution and double-stitched, reinforced seams, making this piece of workout equipment quality at its finest.
EXPAND YOUR TRAINING USING  THE GRIP RINGS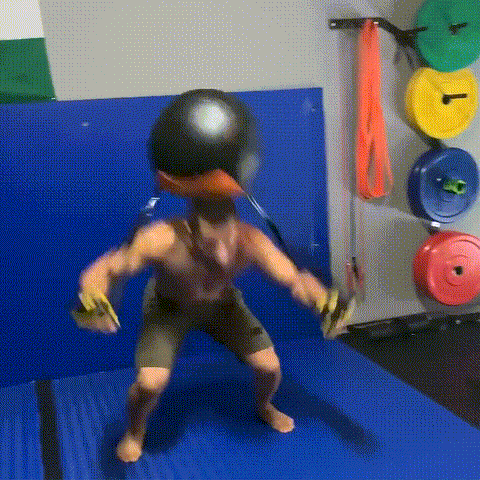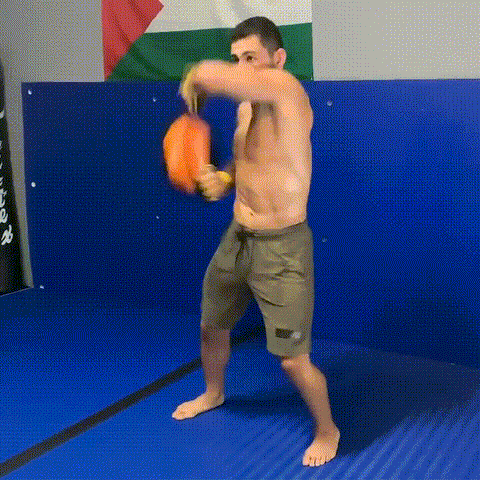 SPECIFICATIONS
Diameter: 14''

Material: PU leather and PP cotton

Color:Purple, Red, Orange, Green, Blue

Weight Range 5LBS,1 0LBS, 15LBS, 20LBS, 25LBS

Bundles available
DESCRIPTION
Soft Medicine Wall Ball's primary use is to be thrown against the wall, which targets multiple joints and muscle groups at the same time. For an extra effective standard wall ball workout, stand in a dumbbell/kettlebell "goblet position" and squat down before standing up explosively to use your legs, arms, and back to throw it at the target! You can also throw it straight up, to a workout partner, or use the wall ball for standard medicine ball exercise routines, such as crunches, trunk twists, presses, etc. These are not for slam ball exercises. Functional exercises, like the wall ball throw, work out multiple muscle groups and joints, which helps you in everyday life and movements. Any time you need to lift, squat, stand up or throw (think basketball pass), you will benefit from your wall ball exercises!
- Durable high-quality material
- Softer version of medicine ball
- Throw against the wall or straight up to work out your core and develop endurance
- Tight thick double stitching keeps it closed and material from escaping
- One loop on either side of the stitching for easy storage or gripping for exercise
- Available in color-coded weights from 5 lb. to 25 lb.
- Not meant for slam ball exercises
Love it
I love all the equipment I purchased and they ship everything very fast in less of 4 days I received all my orders.
RitFit Soft Leather Medicine Wall Ball, Single and Bundle Offers
Great Quality
Everything I have ordered off RitFit has been great quality with fast shipping. Its been much easier building my home gym with great quality products that are a fraction of the price of most competitors
Thanks for choosing us! I'm glad we could fulfill your fitness needs :)
Love it
I love a beautiful color and it is perfect, good size and quality
Thank you, ShaNeil ! We really appreciate your support :)
Very THANKS!!
I am very pleased with the good quality of this product. We are E10, the largest and main training in Venezuela. We have used several brands but this is the best, especially for use with high traffic, hard work
I'm glad you found us, and that we could exceed your expectations!