---
KEY FEATURES OF GYMWELL PORTABLE GYM RESISTANCE WORKOUT SET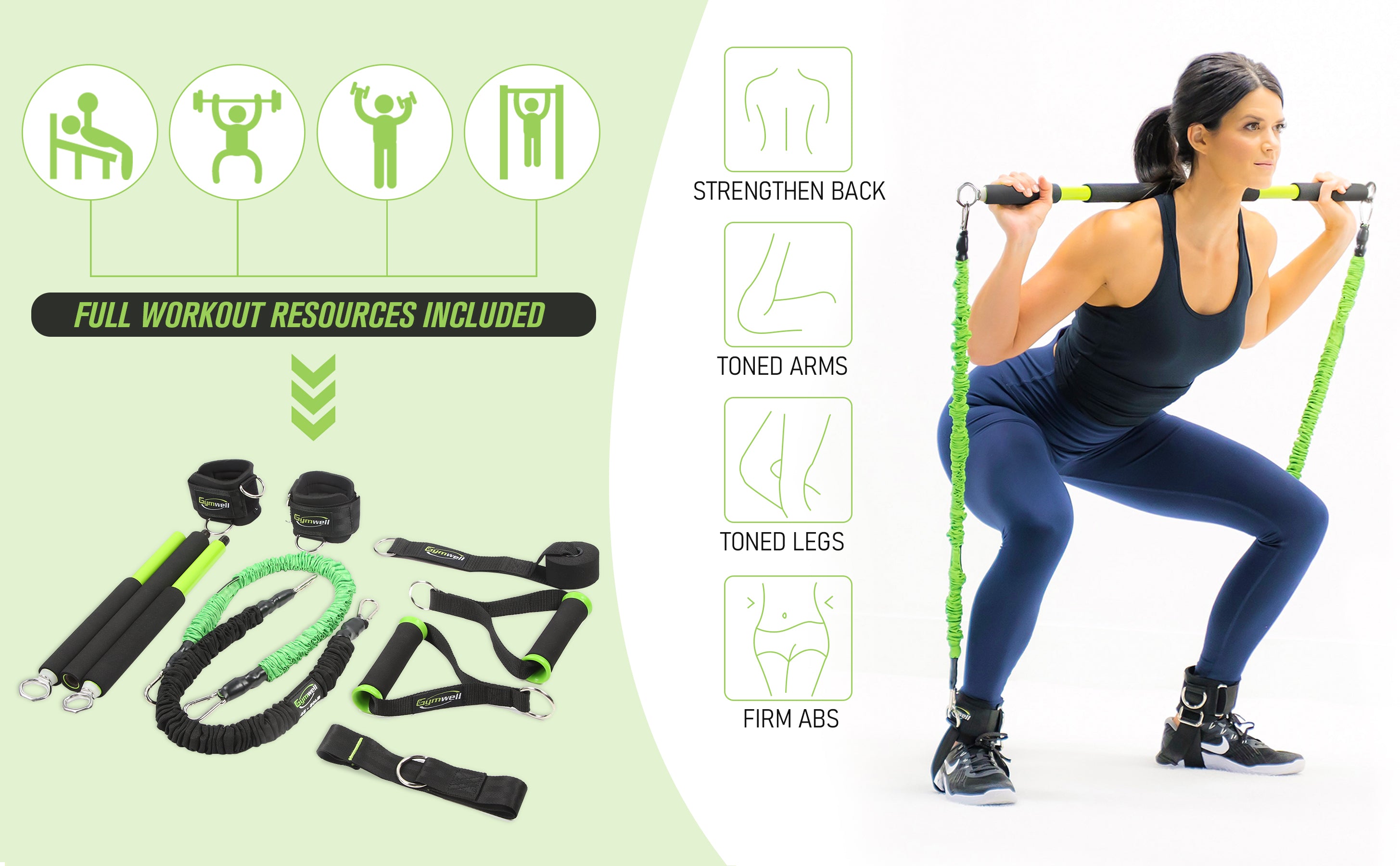 1. Maximum Versatility

The patent-pending Gymwell Portable Gym Resistant Workout Set simulates barbell, cable machine, and dumbbell exercises in one piece of equipment and can train all 6 major muscle groups - arms, back, shoulder, chest, abs, legs, and hip.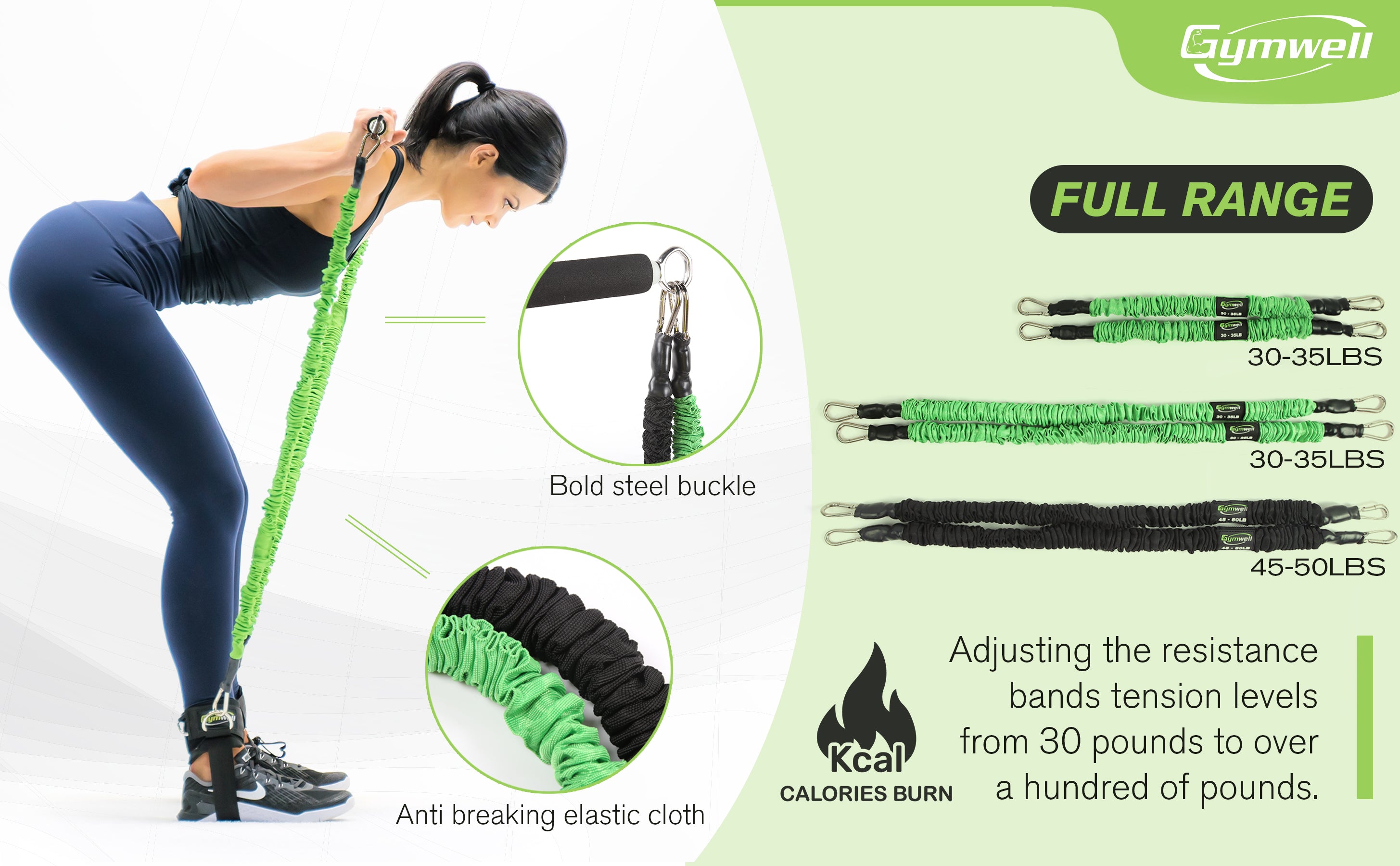 2. Innovative Design
Gymwell Portable Gym Resistant Workout Set is ideal for people at all fitness levels. A special pair of ankle straps help accomplish numerous exercises such as curls, presses, rows, deadlifts, squats, and many more. Comes with three pairs of resistance bands, you can make workouts easier or harder by adjusting the tension levels from 30 lbs to 120lbs.
3. Ample Guides
We will get you to know how to practice with Gymwell Portable Gym Workout Set. Two posters and bunches of exercise cards in the package, detailed 76 movements and were categorized by different muscle groups. 70+ exercise videos are also available on our youtube channel.
4. Time-Efficient Workouts
Gymwell Portable Home Gym Resistant Workout Set offers a creative workout concept, it helps you overcome the traditional barrier of a confined place and time to exercise. You can work out with it at your home, in your office, in a park, or on a beach whenever you feel like exercising.
5. Cut Your Workout Expenses
Gymwell Portable Gym Resistant Workout Set is able to save you thousands of dollars on the local gym membership fee and equipment expenses. Also help you clear up space for storing barbell, weight plates, or multiple dumbbells.