KEY FEATURES OF OUR AEROBIC STEPPER
Improve Overall Fitness. The aerobic stepper has all the benefits of a high-intensity cardio workout without putting stress on your joints. It improves overall fitness by building strength, reducing fat, and boosting cardiovascular health.
A Professional Gym-sized Step. Our aerobic stepper is approximately 43 inches x 16 inches and comes with 4 adjustable risers so that you can do exercises at a 4, 6, or 8-inch height. It's safe to move when you place your feet on that target, and enough to do exercise on your back.
High-density Material. Our aerobic stepper is made from durable, recyclable high-density polyethylene and has a weight capacity of 300lbs. The rubber covering is comfy on your hands and back and has a non-slip surface for your feet.
Incorporated into Variety Fitness Style. Our aerobic stepper is used for high-intensity interval (HIIT) training, plyometric exercises, low-impact circuits, weight training (sculpting and toning with dumbbells), and traditional step aerobics.
Safe to Use and Easy to Assemble. Crafted on a large base with rubber attachments underneath that protect your floor and keep the step in place during use.

This aerobic stepper accommodates all fitness levels to build endurance and strength. It can be used for weight loss, muscle-building, and toning.
Aerobic stepper exercise is a great way to improve the heart, the lungs, and the rest of the cardiovascular system. The heart is a muscle like any other, and through increased exercise, you can increase your strength and endurance.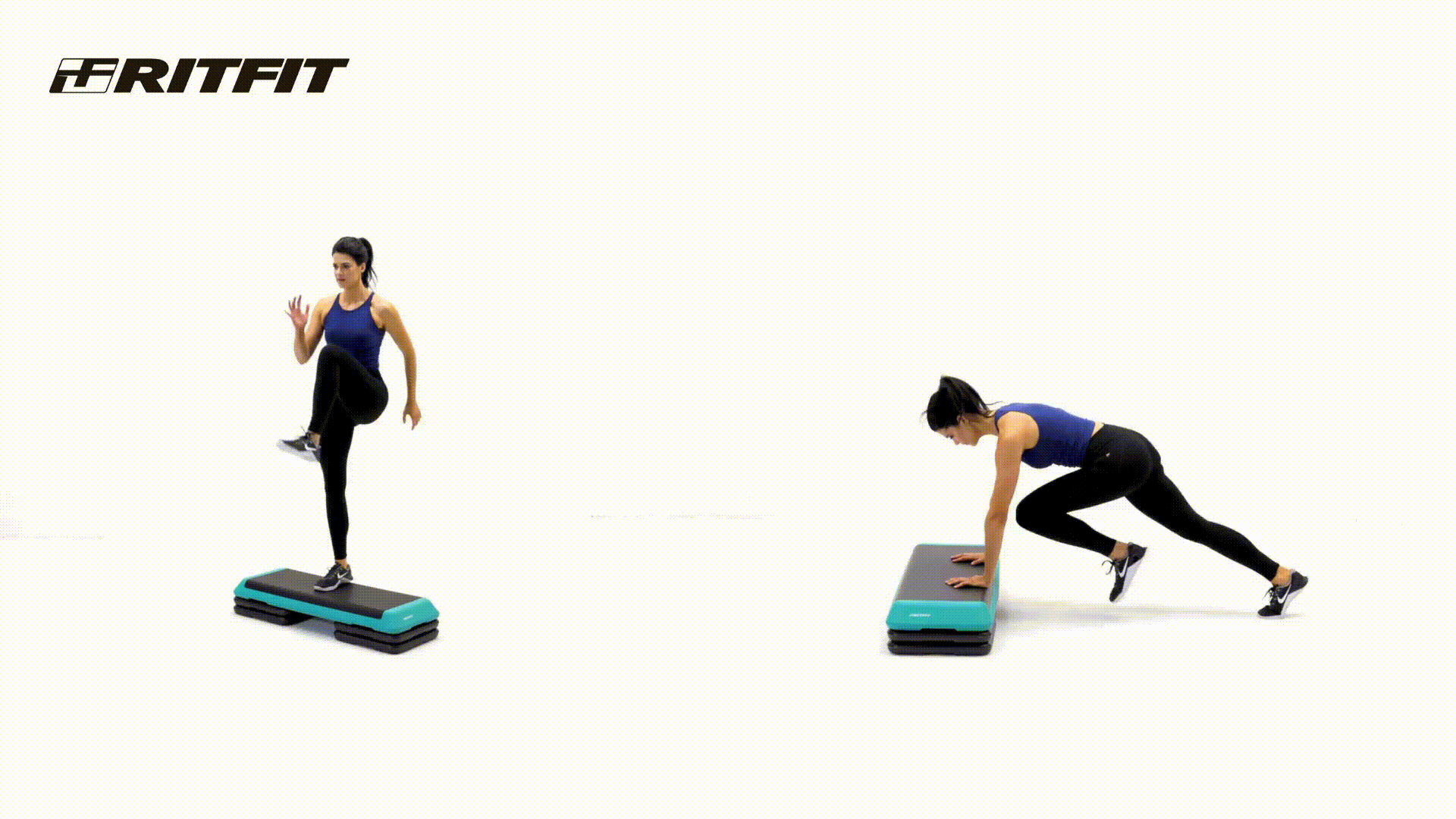 Aerobic Stepper is often incorporated into choreographed routines to upbeat music. The versatility of this aerobic stepper is ideal for mixing up any workout program and more complex cardio exercises at studios and homes.
Take our adjustable aerobic stepper to start your cardio routine as an up-tempo way to get your heart pumping and your body fit.
Product: Aerobic Stepper with Adjustable Risers
Platform: 15.7'' W 42.7''L 4''H
Riser: 15.7''W 15.7''L 2''H
Total Weight: 15.4Lbs
Load Capacity: 300Lbs
Colors: Red, Grey, Blue