---
SMOOTH GRIP: Made of durable, high-quality PU leather and PP cotton material, the RitFit Wall Balls are soft and grippable. The exercise ball's large, ergonomic build makes it easy to throw, catch, and carry - even when sweaty.
FULL BODY WORKOUT: You can use this ball for overhead lunges, push-ups, bear crawls, Russian twists, squat throws, thrusters, air squats, sit-ups, and more! It's a great muscle toner and strengthener, and you'll love how it improves your athletic life.
NOT MEANT FOR SLAMMING: Use the wall ball for standard medicine ball exercise routines, throw against a wall or straight up to work out your core, and develop endurance. This ball is not meant for slam ball exercises.
DURABLE CONSTRUCTION: The wall ball comes with even weight distribution and double-stitched, reinforced seams, making this piece of workout equipment quality at its finest.
EXPAND YOUR TRAINING USING  THE GRIP RINGS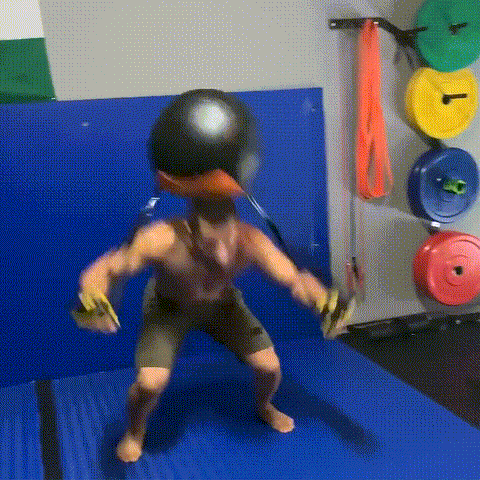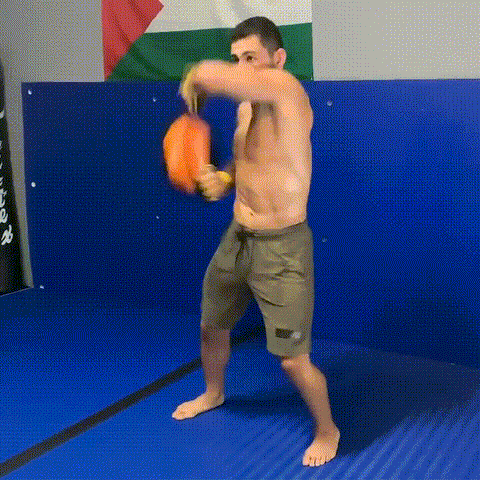 SPECIFICATIONS
Diameter: 14''

Material: PU leather and PP cotton

Color:Purple, Red, Orange, Green, Blue

Weight Range 5LBS,1 0LBS, 15LBS, 20LBS, 25LBS

Bundles available
DESCRIPTION
Soft Medicine Wall Ball's primary use is to be thrown against the wall, which targets multiple joints and muscle groups at the same time. For an extra effective standard wall ball workout, stand in a dumbbell/kettlebell "goblet position" and squat down before standing up explosively to use your legs, arms, and back to throw it at the target! You can also throw it straight up, to a workout partner, or use the wall ball for standard medicine ball exercise routines, such as crunches, trunk twists, presses, etc. These are not for slam ball exercises. Functional exercises, like the wall ball throw, work out multiple muscle groups and joints, which helps you in everyday life and movements. Any time you need to lift, squat, stand up or throw (think basketball pass), you will benefit from your wall ball exercises!
- Durable high-quality material
- Softer version of medicine ball
- Throw against the wall or straight up to work out your core and develop endurance
- Tight thick double stitching keeps it closed and material from escaping
- One loop on either side of the stitching for easy storage or gripping for exercise
- Available in color-coded weights from 5 lb. to 25 lb.
- Not meant for slam ball exercises
#20 med ball
The med ball is durable, correct weight and size, works great for walk balls, squats, and overheads
Thanks William! Thanks for your supporting and good review. Have a nice day and stay safe!
RitFit Soft Leather Medicine Wall Ball set
They've been great so far and perfect additions for my members. Have dealt with other brands that have ripped or torn within the first few days.
RitFit Soft Leather Medicine Wall Ball, Single and Bundle Offers
Great Product
Just know that they all ship in different days for some reason.
Great products, shipping was meh
Got items on time, but needed to ask customer service when they were all coming. Everything turned out fine and medicine balls were of great quality. Highly recommend.
Thanks for your liking and recommemding!